Reimagining LTC: Enabling a Healthy Workforce to Provide Person-Centred Care (Reimagining LTC) is a new initiative that supports quality improvement on these important issues. The program will run from January to December 2023.
 This program aims to:
Increase capacity for safety and quality improvement work within long-term care.
Support long-term care homes to identify, plan and implement changes that will enable a healthy workforce to deliver more person-centred care to residents.
Foster peer-to-peer sharing and learning among long-term care homes across Canada.
Participating long-term care homes
Through Reimagining LTC, HEC is supporting more than 235 long-term care homes in all 10 provinces to implement quality improvement projects focused on fostering healthy work environments that will enable safer, higher-quality person-centred care.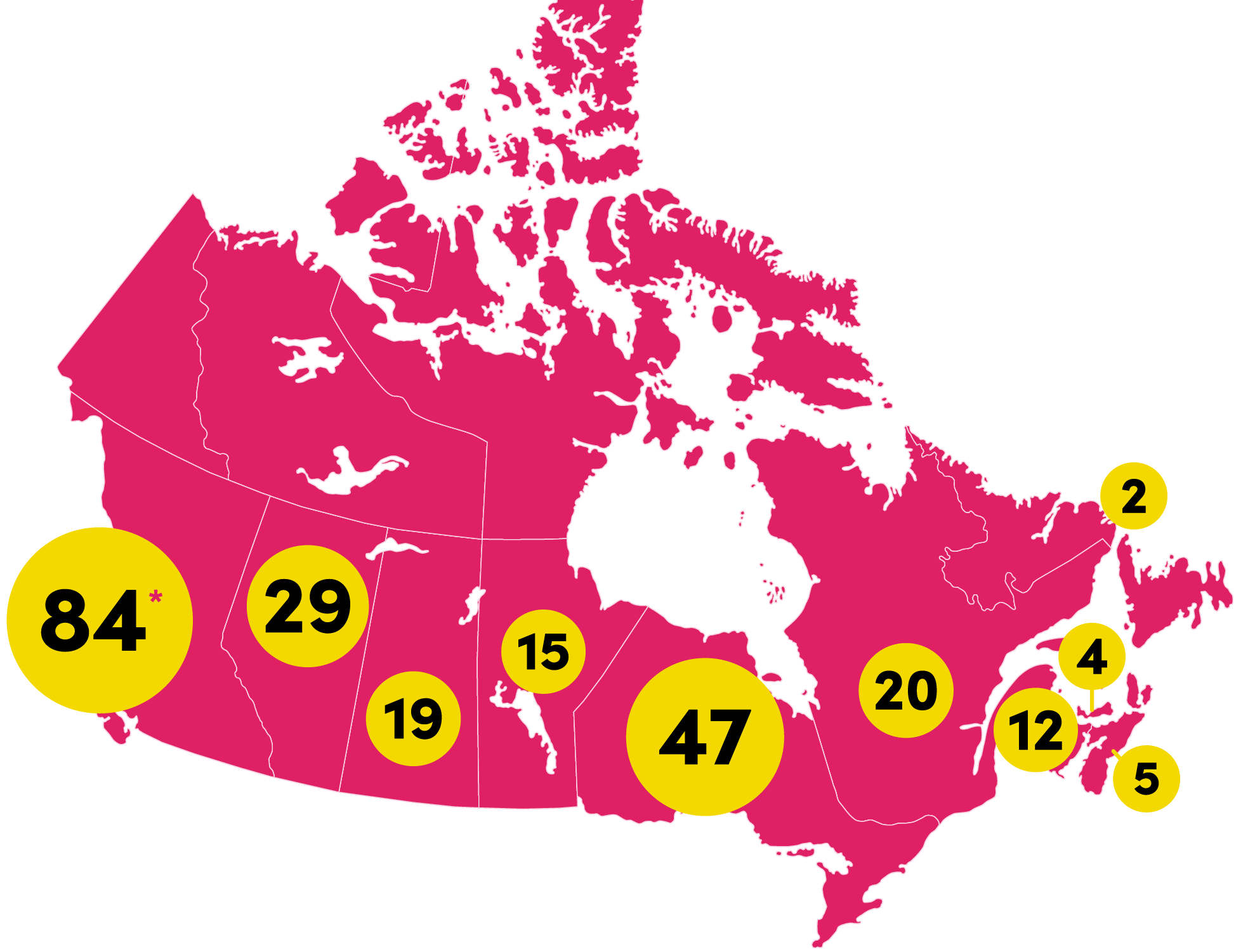 Healthcare Excellence Canada is partnering with Health Quality BC to provide coaching and additional supports to 79 long-term care homes in British Columbia focusing on the appropriate use of antipsychotic medications.
Areas of focus for participating teams
Reimagining LTC teams are implementing diverse projects focused on enabling a healthy workforce to provide person-centred care. Specific areas of focus include:
Improving care for people with dementia, including helping staff to better understand dementia so that they can provide more person-centred care.
Strengthening person-centred care, including creating and implementing approaches to deliver care that centres on the person.
Creating healthy workplace cultures, including staff and workplace assessments, workplace charters and educational opportunities.
Improving staff well-being with a focus on morale, job satisfaction, stress management and mental health promotion.
Creating and sustaining psychologically safe and healthy workplace environments, addressing specific aspects of psychological safety or implementing the National Standard of Canada for Psychological Health and Safety in the Workplace.
Appropriate use of antipsychotic medications.
What teams receive
Teams participating in Reimagining LTC receive:
Funding of up to $10,000 per home
Implementation and capacity-building support such as coaching, monthly webinars, quality improvement basics workshops and mental health first aid training
Peer-to-peer learning and connections
The program will enable participating teams to accelerate efforts to align with the new National Long-Term Care Services standard released by the Health Standards Organization, and CSA Z8004, Long-Term Care Home Operations and Infection Prevention and Control, the National Standard of Canada published by CSA Group.
Reimagining LTC builds on earlier programming that supported long-term care and retirement homes to respond to COVID-19 and build capacity to implement quality improvement projects.